The Orpheus Trio formed in early 2012. Comprising pianist Helena Kernaghan, violinist Kaori Sparks & cellist Sam Goble, the trio enjoy the challenge of being an interstate, rural dwelling ensemble with members calling Albury & Castlemaine home.  
All members of the Orpheus Piano Trio are established performers in their own rights, and have gained experience performing and studying internationally throughout Europe, Asia and Australia (see Bios link at the bottom of the page for details). Sam and Helena have been collaborating in duo and trio combinations since meeting at the Victorian College of the Arts in 1997. Kaori and Helena first collaborated in 2011 for the Help Japan fundraiser concert series in their current hometown of Albury.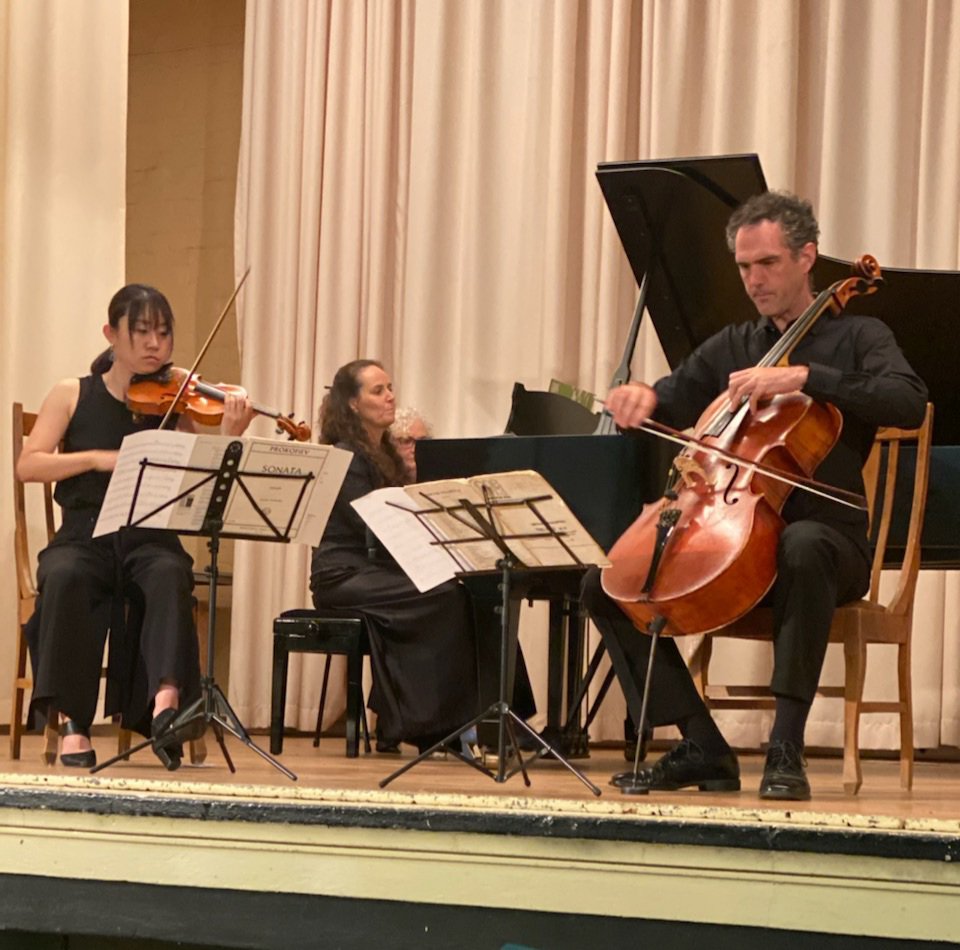 Orpheus have established themselves as one of Australia's leading regional chamber ensembles, which was assisted by their role as ensemble-in-residence for the 2016-2019 Albury Chamber Music Festival's. Throughout this time they collaborated with a diverse range of musicians including soprano Merlyn Quaife, clarinettist David Griffiths, and mezzo soprano Sally-Anne Russell.
Since their inception, they have performed regularly in their hometowns, as well as Bendigo, Wagga Wagga, Wangaratta, Melbourne, Deniliquin, Tumbarumba and Romsey, where they have acquired a dedicated following of music lovers who appreciate the trio's focus on regional settings and performing in towns often overlooked on the national touring circuit.
The trio have two recordings, one live performance recorded in Wangaratta in 2013 (featuring works by Beethoven, Brahms and Debussy), the other a studio recording from 2018 (Dvorak and Shostakovich). For further information and purchases, please click on the 'Products' tab above.
Orpheus Trio's celebrated their 10 year anniversary in 2022 - please check the 'Upcoming Performances' tab for updates.